Mindspeech: #e5c0c2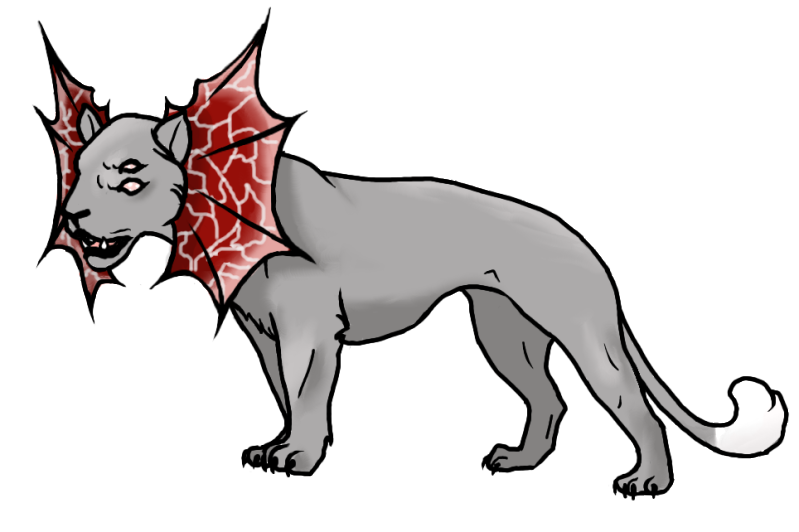 Long protected by her kin, she bears none of the physical scars typical to her species, but her mind has not been so lucky. This young Aurata has seen things that no young creature should have to, and it has left its mark on her. She's unnaturally timid for a big cat, with a perpetual expression of wide-eyed anxiety. Crowds bother her intensely, and the presence of even a few strangers is enough to put her highly on edge. When around others, she tends to stick to the corners of a room, always with a wall on one side. With her family, she is physically affectionate, but even to them she rarely speaks. It's difficult for anyone outside her immediate relations to gain her trust, even a Bonded, and even the slightest misstep could undo months of relationship building.

She's gentle as she is skittish, and not much of a fighter. But if she's cornered, or even just pushed too far, she'll snap, exploding into a fury of teeth and claws. Though she has little skill or technique, she is utterly reckless in her violent spells. She doesn't even seem to notice any injury done to herself; practically the only thing that will stop her is the death of her target. When the spell passes, however, she'll retreat even farther back into her shell, horrified by what she has done.

Her frill is dark for one of her rank, almost maroon, fading to pink at the edges, the same shade as her eyes. When spread, you can see that it is overlaid with thin threads of silver, like cracks spiderwebbing across glass. Her coat is a soft, muted gray, with just a touch of white at the tip of her tail.